Biographical Information for RJ Stewart & Anastacia J. Nutt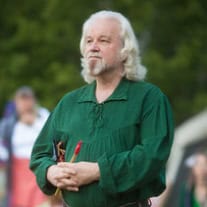 Robert John (RJ) Stewart is known today as a composer, author and teacher, with over 40 books in publication, translated into French, German, Dutch, Spanish, Italian, Portuguese, Japanese, Korean, and Czechoslovakian.  RJ has experience in theater, film, and television, and is a skilled performer and presenter.  A shortened biography follows; a thorough biographical sketch may be found at Dreampower.com
Born in Edinburgh, Scotland, RJ's father came from a Gaelic speaking family originally from the Western Highlands and his mother from a Welsh speaking family originally from the Gower Peninsula in South Wales.  RJ's mother's family (embodied by three spinster great-aunts) kept the tradition of singing and playing the Welsh triple-harp.  From the late 1960's to mid 1970's, RJ was a student of, and worked with, the late W.G. Gray, a renowned British author and practical Qabalist, whose influence RJ acknowledges in his own books. Another significant spiritual mentor was the late Alfred Ronald Heaver, who RJ credits with significantly changing his life-path in the early 1970's, and sowing the seeds for the most advanced work that he is developing today. Other mentors included astrologer Roberta Gray, wife of W.G., and the poet and metaphysical philosopher Kathleen Raine. Through the Grays RJ met and worked with Patricia and Arnold Crowther, who embodied the older pagan witchcraft traditions of Britain. Another influence that he credits is Gareth Knight, who first  invited  him  to  teach  at  Hawkwood  College,  England,  where  RJ has taught annually with his partner Anastacia.
From the late 1960's to the 1980's (as Bob Stewart) he worked with traditional British and Irish folk music, medieval music, and his own compositions, playing guitar, cittern, and the unique 70- stringed psaltery that he designed in the early 1970's. During this period he made several albums of Celtic and original music, and wrote music for theater and media. During the late 1970's and early 1980's he composed and recorded original music for film and television, including original music and musical consultation for feature films.
After 1980 RJ gradually reduced his commitment to extensive concert touring, to devote more time to writing and teaching.  From then to the present day RJ Stewart has taught workshops and classes in the UK and USA, Canada, and Israel. These include working with Celtic and classical mythological traditions, the Faery and UnderWorld traditions, music and consciousness, and his original ongoing program for transforming awareness, the Inner Temple Traditions Inner Convocation ® .  In 1996 RJ was admitted to the USA as "resident alien of extraordinary ability," a category awarded only to immigrants of outstanding achievement in the arts or sciences.
Today RJ focuses on innovative material, developed out of the foundations of tradition, and continues to write fiction and non-fiction books. He now lives in the Pacific North West and in Glastonbury.
Anastacia J. Nutt hails from the American Midwest: the land of golden fields and endless horizons. Her Scottish, Irish, Russian and German ancestors contributed to the establishment of America's heartland as hard-working farmers, ranchers, railroaders, engineers and "one-room" school teachers.  Her ancestors' love for and knowledge of the land inspired Anastacia to become an environmental economist. From 1992 – 2003, Anastacia worked in State government to improve environmental quality and human health conditions.
During her career as an environmental steward, Anastacia began her Priestess work at All Seasons Chalice and The StarHouse in Boulder, Colorado. She co-founded several spiritual education programs including, New Moons for Women, A Walk in Her Footsteps, The Ritual of Milk and Honey, The Path of the Ceremonial Arts for Women, Path of the Ceremonial Arts for Men and the Arab/Israeli/American Women of Vision program between 1997 and 2008 and The Mothers of Change in 2009.  In 2001, Anastacia was ordained as a trans-denominational Minister.
As Working Priestess within the Western Esoteric Tradition, Anastacia is devoted to the Inner Temple Traditions/Inner Convocation®, Faery and UnderWorld work developed by her beloved partner RJ Stewart.  Together they travel and teach in the USA, Canada, Europe, Israel and Great Britain.  Anastacia directs the Inner Temple Traditions/Inner Convocation® Teacher Training program and co-tends The Sanctuary of Avalon in Glastonbury and the USA with RJ She has four books and a correspondence course in print available through RJ Stewart Books; for more information about Anastacia's work see Anastacia's Offerings.