What are the Inner Temple Traditions Inner Convocation Practices?      
by Anastacia J. Nutt
The Inner Temple Traditions Inner Convocation (ITIC)  ® comprises a complete sacromagical artform. It is founded upon five fundamental arts essential to all cooperative magic and methods of Cosmic participation required of all spiritual and magical disciplines.  Its philosophy and methodologies are simple, precise and direct.  Rooted firmly within the Western Esoteric Tradition, the ITIC is a contemporary means of participation within the unbroken Western sacromagical lineage.
When employed steadfastly over time, the ITIC methods enable the practitioner to increase their understanding of and participation within Cosmos according to their soul's promise.  Aided by the embrace and guidance of those Inner Contacts that permeate all ITIC work, such increases in understanding and participation become our own; duly earned via the spiritual practices that grant all seekers access Divinity for themselves.
The ITIC methods acknowledge all religions but are not in any way bound to them.  Instead, they enable us to work with spiritual forces beyond and behind humanity's religious and cultural distinctions. Such distinctions cause much pain and suffering in our world.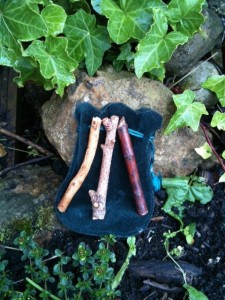 The workshops, books and CDs created by RJ Stewart throughout the development of the ITIC methods, from 1985 to the present day, guide the practitioner step by step. Though often referenced separately, RJ's Faery, Underworld and Tree of Life teachings are all a part of the ITIC magical compendium: of one Cosmos and thus of one body of sacromagical work.
The five key elements that serve as the ITIC foundation are discussed in detail in Living Magical Arts and Advanced Magical Arts as the Five Fundamental Arts; they include Concentration, Meditation, Visualization, Ritual Pattern Making and Mediation.
The means of Cosmic participation within the ITIC disciplines are outlined in Earthlight, Power Within the Land and The Sphere of Art series.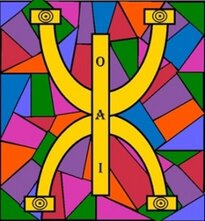 Lastly, the Inner Mysteries and sacromagical lineage of ITIC finds expression in Advanced Magical Arts, Magical Tales, The Living World of Faery and The Well of Light.  Further developments of ITIC literature include: Unseen World and Practical Applications of Spiritual Discernment, The Mothers of Change and Seeking Stillness and the Great Nothingness of the Cosmos in the Western Esoteric Tradition by Anastacia J. Nutt.